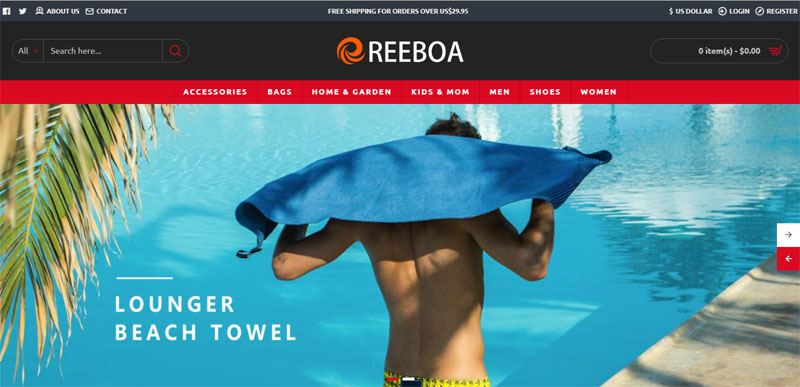 reeboa.com is an online store which sells products like accessories, bags, shoes, home & garden items, men & women clothes etc. They are also claiming to provide best deals on various products. It is a brand new website, the domain name is registered by Namesilo on 21st September 2019. Who is the owner? Good question. Right. Lets dig into reeboa website and evaluate it for safe shopping.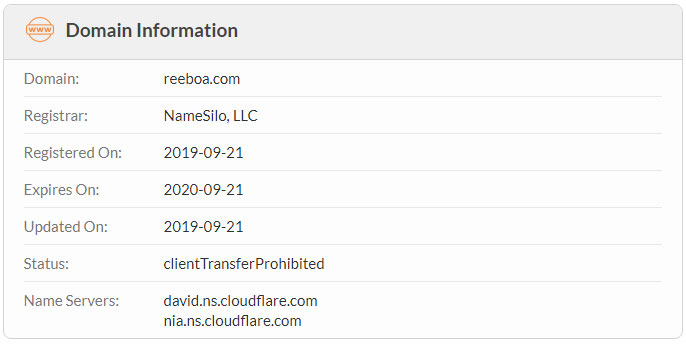 Owner Information? Hidden
Owner information is hidden may be due to their privacy policies, but God knows who is behind reeboa.com. This is the 1st point which triggers the scam alarm. If reeboa is a legit company then the name must not be hidden to the public.






SSL Supported? Yes
As we know what is SSL, reeboa.com domain has Secure Socket Layer certificate installed and configured so there are no worries about secure transactions through reeboa website.
Social Media Presence? No
There is no information about reeboa.com listed on any of the social media websites which indicates that it is not a popular website. We have just seen only the social media logos on website home page without any links pointing to pages. It looks weird.
Contact Number & Address? Suspicious
The address and the contact number listed on the website is suspicious because when you google this number (+85252277476) it is listed everywhere. Strange? Yes.
Product Prices Comparison
We know that prices variations always there because of delivery location and so many other reasons. The main point is product delivery made successfully without any delay. People always scammed when they compromise prices.
Scam Reported So Far? Minimum
We did not find much scam reports against it, but yes there are few complaints listed on the internet.
Reeboa.com Real Consumer Reviews
Whatever information we have collected we shared with our viewers. We are most welcome real consumers to share their experiences and write some review under the comment section below.