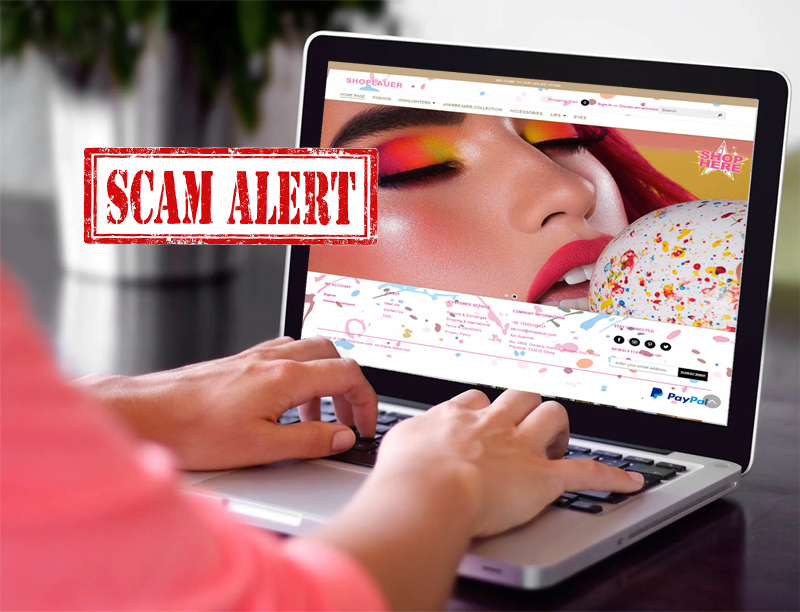 Makeup can make one feel beautiful as well as feminine at the same time. It is a great way to clean up yourself for a job interview, a meeting or to simply look like you mean business.
Beauty products can also have other benefits such as improving skin tone, covering blemishes and tackling other skin imperfections.
Purchasing cosmetics online can save you a great deal of time as well as energy.
The time that it takes to drive through traffic, then to search for the best parking spot all of this just to browse through rows and rows of different beauty brand products till you find what you were looking for have truly been done away with for many people.
For some, the time to browse cannot be justified especially when they have children to look after, meals to prepare or other work to do.
Shoppers are more connected to digital now more than ever, and the brands are taking this into consideration.
Many brands, which barely made a digital mark, are now charting the way in the world of digital shopping revolution. As the expectations of the customers continue to change, shoppers are also starting to focus on how they can get their products the quickest and in the simplest way possible.
What is Shoplauer.com? What are they Selling?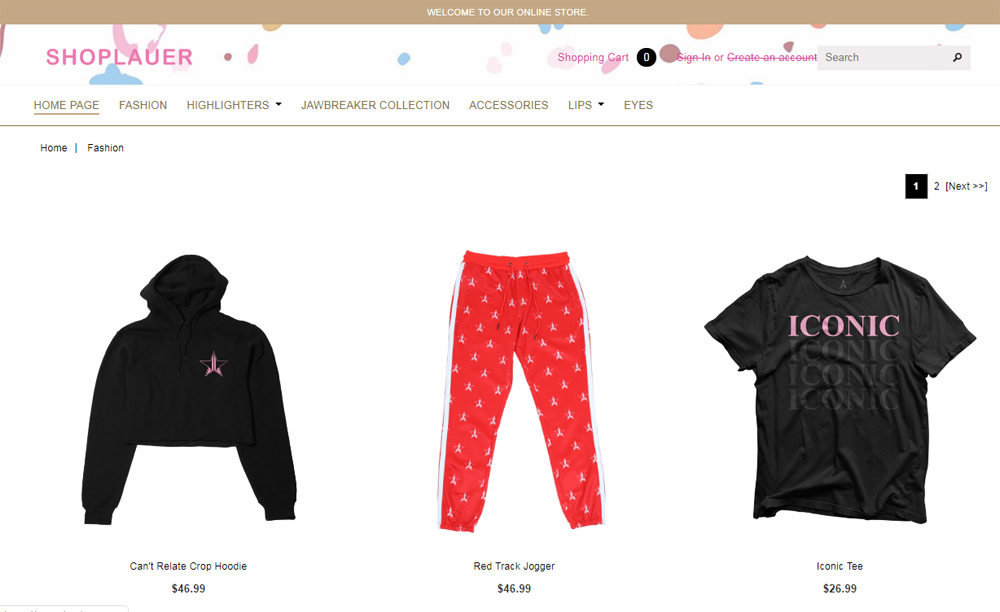 It is one of the famous fashion as well as beauty store in the United States. The store for the major deals in cosmetics like lipsticks, eye shadows, highlighters and so on. They also have a separate section for garments.
Shoplauer has strived to be a one stop solution for women centered deliverables.
Customers can select through the variety of products that is enlisted under each category on their website.
The pros and cons of purchasing cosmetics and other skincare products online are numerous, despite that with a tad bit of advance planning as well as knowledge about the products, many people can take advantage from purchasing cosmetics and other skincare online from shoplauer

PROS:
Online shopping can be done anywhere at any time
No need to wait in long lines to get your favorite eye shadow
Being able to shop as well as compare various product lines at the same time
Option to live chat for help with any issues or questions one may have
Great forum for the social media influencers to collaborate with brands in order to show off a new product
Being able to benefit from the discounts on products online
No need to interact with the high-pressure sales person
Taking advantage of the buyer benefits programs
Monthly subscription for a beauty box – a chance to sample a product before purchasing more products

CONS:
The shopper is unable to try on the cosmetics or skincare products
It is impossible to inspect the product as well as its packaging online before making the purchase
Waiting for the delivery
Increased chances of ordering a product which is incompatible with one's skin or their complexion
Not being able to learn more about the product from a talented cosmetics salesperson
Is Shoplauer.com Legit or Scam?
Shoplauer.com has recently been launched which is why it is not easy to declare this completely as scam or legit. Although there are few signs which are alarming about the website such as it has no backlinks, which means that there is no trace of the founder of the store.
It may be considered legit to an extent as despite being a Chinese company it has successfully attracted customers from different countries including the United States.
The website also has a secure SSL certification which means the payment as well as the data will remain safe.
But due to lack of real-time customer experience we cannot state a firm opinion about shoplauer.
Little bit About Shoplauer Return Policy

Although keeping the customers happy is one of the basic goals of any business and since it costs money to deal with the returned merchandise, shoplauer like other companies has also tried to strike a balance between customer satisfaction as well as maximizing their profits through their return policy.
As mentioned on their website if a customer is not satisfied with their purchase then they can return the order within 14 days of its delivery date and in its original condition to get store credit on the returned product.
Shipping as well as handling charges is not to be covered by shoplauer.
Shoplauer issues refunds back to the original form of payment that was used to make the purchase in the first place.
Just as the refund is processed an email notification is sent to the customer. It usually takes around 2 to 4 days for shoplauer to receive and process the return request.
Clothing that is purchased through shoplauer cannot be returned for store credits but it can only be changed for another size.
As all their products are checked as well as quality controlled before they get dispatched. Therefore, shoplauer can ask for photographic evidence to review the defect in the product before they issue a return for it.
If the replacement is available in stock of the defective product then that item will be shipped and if it is out of stock then store credit will be issued.
If a customer does not send the product in accordance with the return terms and conditions then shoplauer may refuse the return for it.
In order for your store credit to be processed promptly, please follow the instructions and email shoplauer with the order number of the product you wish to get returned along with the reason for the return at service@shoplauer.com or through their contact page.
How Do I Contact Shoplauer?
SHOPLAUER representatives are available from Monday to Friday from 5am to 9pm PT. They can also be emailed at service@shoplauer.com or called at +86 15892435447.
If you have a general question to ask them, you can also fill out the form available on their website and they will get back to you within 7 business days.
Final Verdict
As a layman it is better to not trust any new e-business without gathering enough reviews as well as real time customer experience that is enough to satisfy you when it comes to investing your money in it.
Although we believe that a benefit of doubt must be given to such stores that have only made a few months in the world of e-commerce.