SocialRebel Reviews – Socialrebel.co provides you an opportunity to work in the comfort of your home and earn money by filling surveys and reviewing apps. You can refer your friends and family to make extra bucks. Sign up and get started, however, do not spend all your time, as many people believe it is a trap.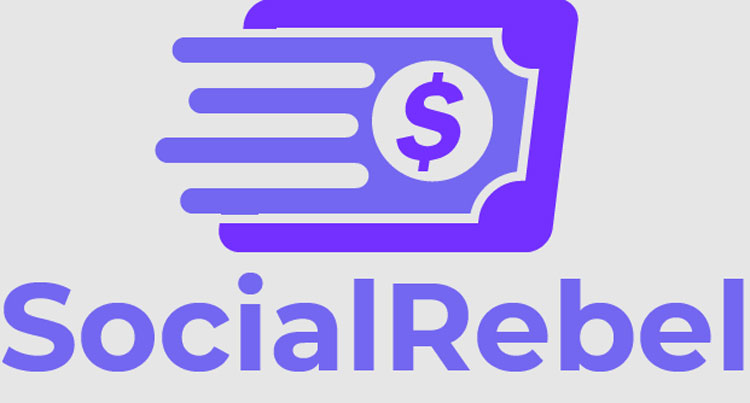 Best Items On Amazon
Introduction To SocialRebel
All of us can agree to the fact that money does buy happiness. Would you say no to easy money? The majority of the people wouldn't. After all, who does not want money?
Keeping the fact in mind that people are always looking for ways they can make good amounts of money in no time, many appealing social traps are set up in which we usually end up falling.
Based on the referrals scheme, socialrebel.co is providing people an opportunity to start earning with minimal effort. If you are seeking answers to how socialrebel.co works and if it is legit or a scam, you have landed at the right place.
What is Socialrebel.co About? How do they work?
Social Rebel is a company based in the Netherlands that provides home-based work opportunities for everyone.
As socialrebel.co claims, you can begin earning money in three simple steps.
Join socialrebel.co
Sign up on their website just like you sign up on various social media platforms and you're in the game. You get a $50 sign-up bonus too.
2. Share it with your friends and family
Use your invitation to link and ask your friends and family. For each person that clicks on that link, you earn $2, and for each sign-up through your reference, you get $20.
3. Get Money
Withdraw the money from your wallet whenever you want through PayPal or Venmo.
Pros and Cons of Socialrebel.co

PROS:
No previous experience is required to work.
Easy and flexible timings, work from the comfort of your home.
No initial investment is required.
A $50 bonus for those who sign up for the first time.

CONS:
The site has a trust index of only 4.6% on the scam detector which is very low.
The website domain has been newly created and it is not so popular
The name of the domain's owner is hidden which makes the website suspicious.
The referral process can be frustrating at times.
What are the community reviews?
Members of the Social Rebel community seem very happy with their services. They said that it's easy and convenient for anyone to earn money through Social Rebel. Through Social Rebel, they were able to earn a stable income by working from home and with minimal efforts involved.
Many said that Social Rebel is now their primary source of income. They even left their previous jobs because they found earning from Social Rebel far more comfortable.
From college students to grown-up adults, everyone said that this work is easy to handle with other life activities and they would recommend it to their friends and family too.
However, on other review pages and blogs, many people have complained that they were never paid, neither the signing up money, nor with the referrals. When you proceed to withdraw money, then you are asked to fill in some more surveys and pay a withdrawal fee too.
They say that the website is a scam and is just a waste of time. No one should fall into this trap instead engage themselves in better activities that will help them earning money online.
Best Items On Amazon
Is SocialRebel Reviews legitimate or not? How can we tell that?
The mixed customer reviews bring us back to where we started, whether social rebel.co is a scam or not. As much as the reviews of the members and the attractive money-making offer make us want to trust in socialrebel.co and want to be a member, the trust indexes of the website turn the tables.
The scam detector rates socialrebel.co 4.6 out of 100 and scam doc gives it a 1% trust score, which is extremely low. This is because the website has a poor design and it misses some important elements such as the name of the domain owner.
Moreover, we have found out that the phone number given on the website is not responsive and the email address is invalid too. A legit site would take care of these basics and this puts us in doubt.
Final Verdict (SocialRebel Reviews)
Wrapping up socialrebel reviews, Even though a majority of the schemes like this are found to be a scam, and people have lost money instead of making profits, it is quite difficult to label a new website. The benefit of the doubt and the reviews prevent them from being blacklisted, there is a variety of things discussed above that are putting them under suspicion of being a scam.